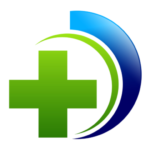 Denver Healthcare Services, we provide Quality medical care for your loved ones.
The best care is on your side
Clients share their experience
I could barely walk, sit or stand when I found my way into DHS I have used some other providers but it was only with DHS that I had gotten real help with my issues.
Dr. Lei sent me for an MRI and my results showed a bulging disk and a herniated disk. The treatment I received helped solve all my back pains. I can't believe what an improvement.
the staff at DHS is wonderful. Now I can come back to all my favorite sports activities and drag my husband to whatever jogging marathons are available locally. DHS staff was with me 24/7.
Need our care?
Please call us:
We would love to see how we can help you solve your medical care needs. Give us a call Today.